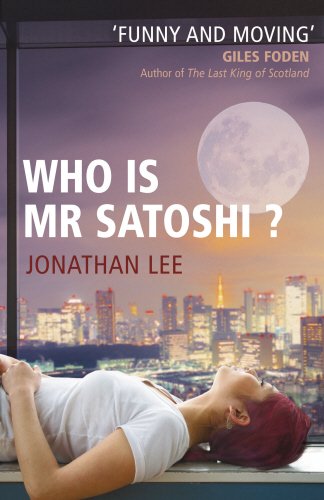 On the day his mother dies, reclusive photographer Rob Fossick – forty-one years old and already in the twilight of his career – finds among her belongings an unexplained package addressed to a 'Mr Satoshi'.
So begins a quest that will propel Rob into the urban maelstrom of Tokyo. With the help of a colourful group of new acquaintances – a vigilant octogenarian, a sarcastic 'love hotel' receptionist, an ex-sumo wrestler obsessed with Dolly Parton – the scene seems set for him to unravel the secrets surrounding Mr Satoshi's identity. But until he has faced his own past, and begun to reconnect with the world around him, the answers Rob is seeking will remain beyond his reach.
Combining several interlocking mysteries spanning sixty years of history, Who Is Mr Satoshi? is 'a quietly masterful first novel' (Independent) from a major new voice in British fiction.
Praise for Who is Mr Satoshi?:
'An elegant and incisive examination of how history and our perceptions of the world are partial, filtered, and continually revised … Who Is Mr Satoshi? asks intriguing questions about how we see, remember and narrate our lives.' – Guardian
'More experienced authors might milk drug-addled protagonists for all they're worth; Lee's subtlety in this regard speaks volumes of the appeal, depth and maturity of his central character, as well as his writing … A quietly masterful first novel.' – Independent
'Funny, insightful, and beautiful.' – Telegraph
'Satisfying, well-paced, just the right length for the story it's telling, Who Is Mr Satoshi? is a literary novel that also happens to be a highly accessible one … Lee skillfully and inexorably draws us into his story [and his] prose manages to maintain a sparse elegance that does great service to the characters and setting and bodes well for his future.'  – Herald
'Lee lays the groundwork for Foss's trip with care, patiently weaving exposition into early events … [He] has a pleasingly straightforward style spiced with metaphoric flourishes.' – Times Literary Supplement
'A clever, gripping and unusual novel that provides a whole host of hugely enjoyable mysteries … Reminiscent of some of Haruki Murakami's best work, this is a debut to treasure.' – Booktrust
'There's an almost dream-like quality to [the] narrative … An unusual, playful and clever book.'  –
Daily Mail
'An exhilarating portrait of modern day Tokyo in limpid, intelligent prose.' – Chloe Aridjis, author of Book Of Clouds
'Funny and moving.'  – Giles Foden, author of The Last King Of Scotland
'Compelling, funny and beautifully written – a book you won't want to put down.' – Jennie Rooney, author of Inside The Whale